Thanksgiving Thots
By Maria Fontaine
Thanksgiving is a wonderful time to remind ourselves of God's goodness. God has given humankind so many gifts. As our Creator, He gave us the gift of life. He gave us the gift of a marvel-filled world to live in, replete with an endless variety of forms of life and beauty. As the biblical proverb says, God has made everything beautiful for its own time and purpose (Ecclesiastes 3:11).
He has given us everything! The life we live, our family and friends, and every joy we experience. Not only does He give us the gift of life as we know it, but He has promised that our souls will outlive this earthly existence. He offers us a future in eternity through the gift He gave humanity of His Son, Jesus Christ.
The Bible says, "In everything give thanks: for this is the will of God," and we are invited to "enter into the gates of God's presence with thanksgiving, and into His courts with praise." If you stop to think about the gifts God has given us, doesn't it make you want to thank and praise Him for them?
But you may wonder how you should thank Him. You may not know how to express your thanks. You might feel your words aren't eloquent enough. Take heart. God isn't looking for articulate gratitude or specific words. He delights in hearing you express your sincere thanksgiving from the heart, with words that are many or few, lofty or simple, flowing or halting. God sees the praise in your heart and translates it into beautiful melodies.
(Prayer:) We worship You, O Lord, in heart, in mind, and in spirit. We lift our hearts to You in prayer, in praise, and in thanksgiving. For You are the giver of all things, and You are all things to us.
You are our Father, the mighty God, the giver of life and of strength; He who causes the sun to rise, the light to shine, the night to come; He who creates life, the maker of all things. And You are like a mother, the comforter, who holds us in her arms, who consoles us in our sadness, who warms us with her love. And You are our Lord, who shields us with Your love, and protects us and provides for us.
We come before You with praise and honor and thanksgiving. We are as the dust of the earth; we are as nothing before You, the God of all things. All things come from Your hand-all peace, all contentment, all blessings. We praise You and honor You and thank You for our many blessings. Amen.
Each day can be a time of thanksgiving, as we pause to remember how great God's goodness is.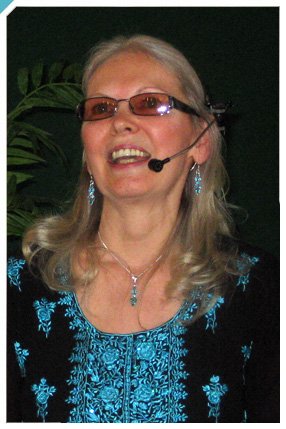 God sees the praise in your heart and translates it into beautiful melodies.