Serve One Another in Love
By Maria Fontaine
"Through love serve one another" (Galatians 5:13). That phrase from the Bible is food for thought, especially when you consider that the Greek word translated here as "serve" is douleuo, which means "to be a slave to." So to serve one another in love is to be a slave to one another in love, to yield to, to obey, to do someone's bidding, and to do so in love.
That's a pretty tall order! Most people don't like to be thought of as servants, let alone slaves. They may not mind serving some people up to a certain point—their employer, for example—but it's a little hard for them to think of anyone being their master, especially a peer. How does it make you feel to think of being someone else's slave? Even if that person is willing to be your servant in return, it's still probably difficult to imagine yourself as a servant, with no power to exercise your own will.
It's easier to think about serving God, because He is so high and mighty and so obviously superior in every way. It's a little bit easier to say, "Lord, I serve You" to an all-seeing, all-knowing, and all-powerful God than it is to say that to someone we consider our equal or perhaps even our lesser in some respects.
Some other good verses about serving one another are, "Let nothing be done through selfish ambition or conceit, but in lowliness of mind let each esteem others better than himself" (Philippians 2:3), "Be kindly affectionate to one another with brotherly love, in honor giving preference to one another" (Romans 12:10), "Submitting to one another in the fear of God" (Ephesians 5:21), and "Bear one another's burdens, and so fulfill the law of Christ" (Galatians 6:2).
It's a little easier if it's voluntary. If we decide to serve someone a meal, for example, we're serving, but it's our own idea. The idea of "through love serve one another" is more like doing the bidding of another. When it comes to that, then we have to have quite a bit more grace and humility and yieldedness.
And if we're bearing in mind this "through love serve one another" principle, we're of course not going to ask others to do anything that is hurtful or harmful. Whether we're doing the serving or others are serving us, it's all going to be loving and we're all going to benefit. What we ask of others may sometimes be a sacrifice for them, but by the same token, we will be serving them too and sometimes sacrificing for them, so it will be a two-way street.
Jesus said He "came not to be served, but to serve" (Mark 10:45). So what does that make Jesus?—A servant. Jesus "made Himself of no reputation, taking the form of a bondservant" (Philippians 2:7).
So Jesus was a servant, and He is still our servant. He is waiting to do our bidding. He says, "Ask, and it will be given to you; seek, and you will find; knock, and it will be opened to you" (Matthew 7:7). In other words, He says, "I'll do your bidding. What do you want? I'm your servant and I will do whatever you want." So if Jesus loves us so much that He is willing to be our servant, how much more should we follow His example and serve each other in His love?
The Bible says that "Christ also suffered for us, leaving us an example, that you should follow in His steps" (1 Peter 2:21), and Jesus also said, "As the Father has sent Me, I also send you" (John 20:21). His Father sent Him as a servant. Jesus had the love and humility to do that for us, and He asks that we follow His example. That takes a lot of humility, but with such sacrifices come great rewards.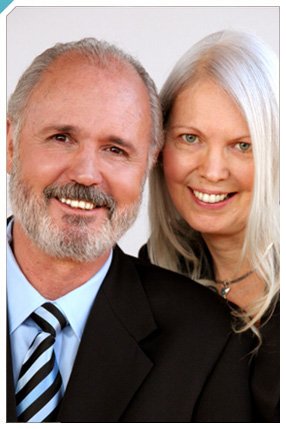 Be kindly affectionate to one another with brotherly love, in honor giving preference to one another